Consulting Services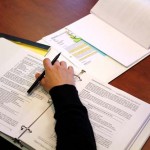 The PaxMed International team has the qualifications and experience to help bring your device to market. We offer a high-integrity approach to the most daunting challenges for a medical device manufacturer: regulatory product review and regulatory compliance.
We have excellent, long-standing working relationships with FDA and other regulatory bodies ensuring that your submissions are fairly reviewed and your quality systems are properly prepared.
Our services include:
Regulatory Submissions and Services
Assistance in getting your device through regulatory hurdles so you are able to market in the US and abroad.
FDA clearance (510(k), 513(g) and Pre-IDEs) and FDA approval (PMA and IDEs)
FDA Establishment Registration and Product Listing
CE Marking
Import/Export Requirements, FDA Certificate to Foreign Government (CFG)
Initial Importer
Official Correspondent and US Agent to the FDA
Clinical Trials
Pre-market and post-market studies are often necessary to legally market your device.
Study strategy, design and protocol development
Program placement, program management and study monitoring
Biostatistics
Reporting
Quality Systems Development
A quality system is required to ensure the methods used in, and the facilities and controls used for the design, manufacture, packaging, labeling, and storage of all devices are compliant with current regulations. A quality system must be in place before brining your device to market.
FDA Quality System Requirements (21 CFR 820)
Unique Device identification (UDI)
International standard for quality management systems (ISO 13485)
EU CE Marking
Canada Medical Device Licence (CMDCAS)
Areas of Special Expertise
Orthopedic implants (i.e. spinal, restorative and reconstructive devices)
Dental implants and restorative materials
Bone graft substitute materials
Soft tissue implants
Coordination of materials testing, component testing, and characterizations
Product and material biocompatibility
Sterilization and cleaning validation
Bioceramics, calcium phosphates and bioresorbable polymers