The People of PaxMed
Working with the PaxMed team means you're working with experts in regulatory affairs, quality assurance, clinical trials, biocompatibility, biomaterials, and implantable devices. Based on your needs, a team will be tailored to ensure that your specific project is successful.
Floyd G. Larson, M.S., M.B.A. – President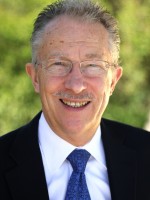 Floyd oversees all PaxMed International projects and acts as a key liaison between PaxMed International clients and regulatory agencies. PaxMed has obtained 240 FDA 510(k) clearances, more than half of them in dental implants and other dental devices, with more than 100 clearances for dental implant abutments. PaxMed provides services for manufacturers of implantable medical devices, including regulatory strategy, submissions to FDA and international authorities, Quality Systems development and
implementation and management of clinical studies. PaxMed is registered with FDA as an Initial Importer and serves international clients in this capacity.
Floyd's educational background in chemistry (B.S., San Jose State University), materials science (M.S., Stanford University), and business management (M.B.A., Pepperdine University) prepared him for a career in science‐based regulatory affairs. Before founding PaxMed, he was Vice President, Scientific Affairs for Calcitek (now Zimmer Biomet Dental). Floyd is the Industry Representative to the Dental Products Panel of the FDA Medical Devices Advisory Committee. He currently serves as Chairman of ISO/TC 106 Subcommittee 8 on Dental Implants, is head of the U.S. delegation to the Subcommittee, and serves on ASTM International Committee F04 on Medical Devices. He also is chair of the dental implant subcommittee of the American Dental Association's Standards Committee on Dental Products and a member of its Oversight Committee. He serves as Convener of the ISO working group responsible for standards for mechanical characterization of dental implants, including ISO 14801 on dynamic (fatigue) testing of dental implant systems. Floyd was named one of Medical Device & Diagnostic Industry Magazine's 100 Notable People in the medical device industry.
KEVIN A. THOMAS, Ph.D. – VICE PRESIDENT AND DIRECTOR OF REGULATORY AFFAIRS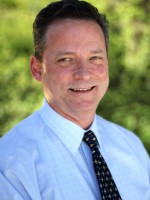 Kevin is responsible for providing oversight for all regulatory projects, including strategy, personnel, budgets, and timelines. He is actively involved in preparation of regulatory submissions, including 510(k) Premarket Notifications, Investigational Device Exemption (IDE) applications and Technical Files submitted to Notified Bodies for review as a part of the CE Marking process. His experience includes implementation of the design control and design history file requirements of FDA 21 CFR 820. Before joining PaxMed Kevin had seven years of experience with a manufacturer of bioresorbable medical devices, with responsibilities including R&D and product development. Formerly he was Associate Professor, Department of Orthopaedic Surgery, Louisiana State University Medical Center, and adjunct faculty of the Department of Biomedical Engineering, Tulane University. He has authored or co-authored over 85 scientific journal articles and over 200 scientific paper or poster presentations.
Ellen R. Esterline, M.A. – Senior Quality Systems Specialist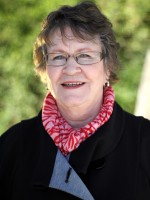 Ellen specializes in helping medical device companies face challenging compliance issues in both US and international markets. She trains clients in initiating quality systems, design controls and other quality assurance (QA) needs. Her education and experience include serving as QA for local medical device companies of implantable devices (Class II and III), conducting internal audits, and providing supplier qualification audits. Ellen's strengths include the ability to apply the regulatory requirements to a client's current need and an ongoing involvement with medical device regulations such as US FDA Quality System Regulation (21 CFR 820), ISO 13485:2012 for Medical Devices Quality Management Systems, Europe's Medical Device Regulations (EU MDR) including Notified Bodies and obtaining the CE Mark, Health Canada Medical Device Regulations and the California Food and Drug Branch.
Christine L. Peterson, B.A. – Director of Clinical Studies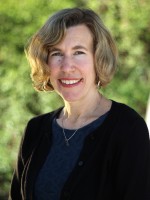 Christine directs our Clinical Studies Department with overall responsibility for study management, the monitoring staff, and ensuring appropriate reporting of the study. With her training in clinical trial management and her more than 14 years of Investigational Device Exemption (IDE) and post-market clinical trial experience, she provides the in-house study leadership. This includes the initial writing of the protocol and study materials, working with the staff and the client to clarify the study goals and to meet FDA's requirements. Christine also leads clinical study training, including the design and conduct for initial and on-going training of study center personnel and monitors, and coordinates the FDA relationships and reporting requirements.
Claudia H. Fell, B.S. – Office Manager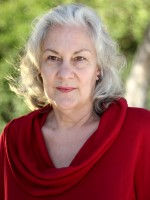 Claudia is in charge of office administration, assists with document archiving and spearheads production of all regulatory submissions. She provides oversight of the myriad day-to-day tasks, and works with accounting, data management, and the regulatory departments. She also organizes staff meetings, effectively contributing to the efficiency of our team. Her experience in medical offices and hospitals, combined with her degree in mathematics and medical technology have equipped Claudia for her role in coordinating our regulatory affairs office.
Jim Duvall, B.A., M.M., M.C.M – Manager of Business Administration & Development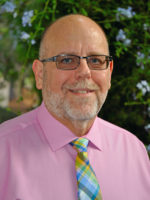 As the initial responder to our prospective clients, Jim manages PaxMed's business development and works with PaxMed consultants to initiate new projects from companies around the globe. Our clients are seeking to market their medical devices in the United States and in Europe and he monitors progress on submissions to ensure that optimal business flows are achieved. An integral part of his responsibilities includes managing financial matters with our clients. Jim comes to us with several years of accounting, project management, and enterprise management experience, both in corporate and small business entities.